Walk to Sant Medir Chapel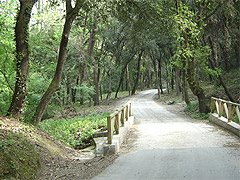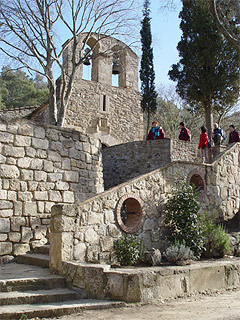 This was one of the five parishes of the Sant Cugat district and was subject to the Sant Cugat Monastery. It is situated in the same Gausac valley. Although there is documentation from IX and X centuries that talk about the Sant Medir valley, there is no specific evidence that the chapel was built at this time. The first document where it is actually mentioned is from the XIII century.
The existence of a chapel here is connected to the legend of the martyr Sant Sever, bishop of Barcelona; and of Sant Medir, a peasant from the region.
The building is of roman style, but has been heavily restored since then. The Gathering of Sant Medir is celebrated every year on the 3rd of March. Its origins date back to the year 1830, inspired by a baker from Sant Cugat who lived in the town of Gracia.
Duration
: 45 minutes (one way)
Distance
: 2,2 Km
Difficulty
: medium. Wide track
See map