PICTURES
A 13 th century country farmhouse, situated in the centre of the Collserola National Park where high quality traditional Catalan cuisine can be enjoyed.
HEAD CHEFS
In our kitchen and dining area our staff will be happy to serve you, taking care of all your needs to make your visit as enjoyable as possible.
THE FARM HOUSE CAN BORRELL
Tradition in the kitchen, a warm welcome and nature around
What is Can Borrell
The Catalan farmhouse Can Borrell is found in a privileged setting. Located in the San Cugat del Valles district, with 216 hectares of land in the heart of the Collserola National Park.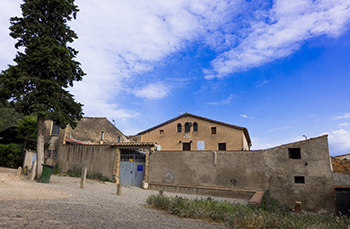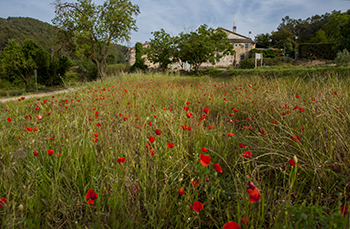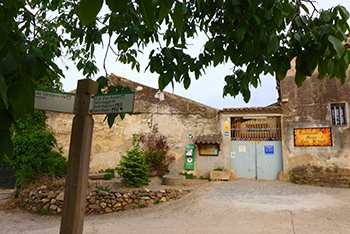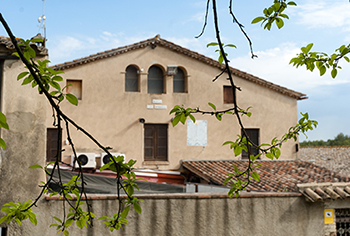 The beautiful Can Borrell farmhouse is surrounded by a landscape of woodland and fields that help us to rediscover nature and gives the impression of being far away from the city, although it's just 20 minutes from Barcelona.
Getting there
From Barcelona:
By car along the Velòdrom d'Horta road, BV-1415 (30 min), until al Km-3.
By public transport take the FGC trains to Sant Cugat station, from here you can walk to Pl.Rotary and then take the B06 forest track to the restaurant, passing by Pi d'en Xandri.
From San Cugat you can go by foot or bike from Pl.Rotary.
From Cerdanyola del Vallès it's a 15 minute drive along the Cerdanyola en Horta road, followed by a track that takes you to the restaurant.
TESTIMONIALS
Our highest achievement is to make your time spent in our restaurant unforgettable.
Genial sitio típico. Una masía con aparcamiento donde disfrutareis de la comida y del trato al cliente. Genial relación calidad/precio y no es nada caro. Miman el producto.

If you want a family lunch outside, to escape from the city, this is the right place. Cheap and very typical Catalan cuisine.

Recordo la vegada que vaig anara a parar a aquest restaurant. De camí del Tibidavo a Sant Cugat ens agafava la nit i la gana quan vem decidir aturar-nos a Can Borrell. Sincerament vaig trobar el menjar deliciós i molt recomanable.

CONTACT US
Please tell us about any doubts or suggestions you may have. Remember that to make a reservation you must use the on line Reservation Form